LEARNING & LEADING TO HIGHER HEIGHTS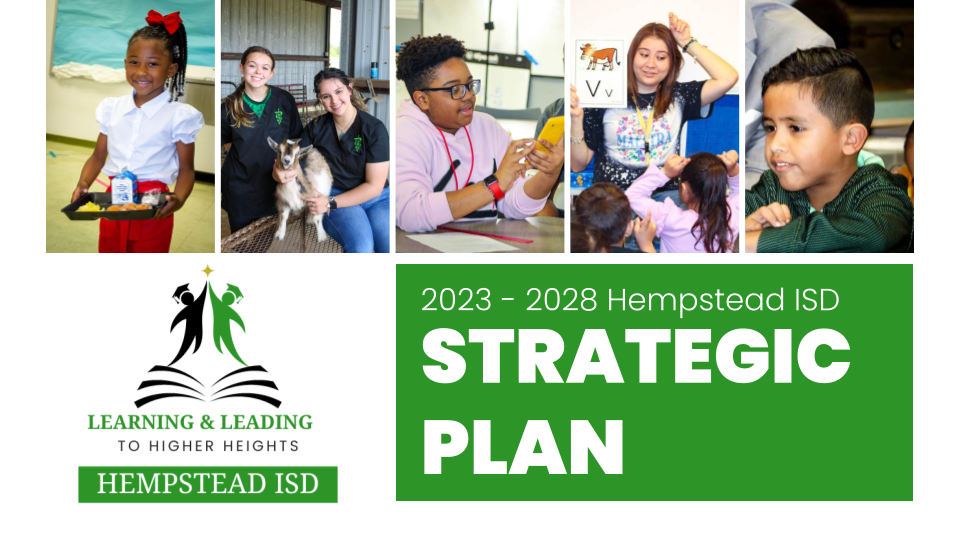 The following Beliefs, Mission, Objectives, Strategies, and Profiles are a collaborative work of more than 100 people; parents, students, teachers, community members, staff, and administrators. The Learning & Leading to Higher Heights Strategic Plan was approved by our Board of Trustees on June 12, 2023.
Download the complete 2023-2028 Strategic Plan
Download the 2023-2028 Strategic Plan Flyer
All students will find joy in learning and be confident in their abilities while pursuing their passion and achieving their goals.

All students will graduate prepared to be successful in college, career, military, and life.

All students will develop and utilize critical thinking skills to be successful.

All students will exhibit positive social-emotional skills and character traits to be self-aware and equipped to become a beneficial asset to a global society.

All students will exhibit the ability to communicate effectively.

All students will possess pride for their community and school.
Click each image below to learn more about Hempstead ISD's profiles of a learner, educator, and leader.